Annual enjoyable events with Japanese students!

CAMPUS CALENDAR
There is a possibility of changes.
※mark is held with Japanese students
Apr:

Entrance ceremony

※


Orientation
Welcoming tea ceremony
May:

Social gathering party

※


Kick off the support for next semester
Jun:

Traffic safety lesson
Jul:

JLPT(1st)
Career Fair
Aug:

Maebashi fire works festival
Sep:

Cooking class
Oct:

Entrance ceremony
Maebashi Festival
Nov:

Mirai sai(college festival)
JLPT rally
Dec:

JLPT(2nd)
Career guidance
Christmas concert
Jan:

Calligraphy
New year's shrine visit
New Year's party
Feb:

Speech contest
study tour
Mar:

Graduate ceremony
Volunteer activity
Visit nursing care homes nearby and communicate with elder people.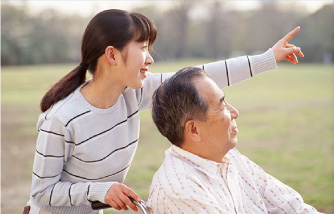 Accommodations (example)
room type
Transportation
1 month rent
area
1 room person
bicycle
30,000円
57.76m2
4
8minute
Part-time job
We have a lot of connection with medical and welfare industries. We can introduce you a part-time job based on your Japanese level, available time and favorites.
Example


●

Nursing care homes

850~1,100yen/hour


Take care of elderly or handicapped people. Also good practice for your Japanese.

●

Convenience stores

900yen~/hour

●

Restaurants

950yen~/hour

●

food processing

920yen~/hour